JULIUS TART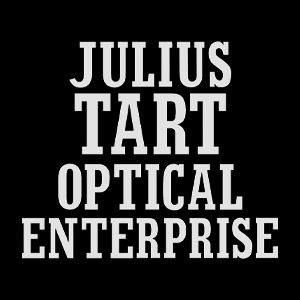 Julius Tart was one of the most iconic and recognizable eyewear designer of his time. "Tart Optical" emerged in the late 40's offering masterfully crafted frames and optical service New York have never seen. Virtually every new frame silhouette made by Tart Optical may be considered iconic of that time and his clientele often consisted of big movie stars like James Dean.
Tommy O'Gara and Julius's nephew - Richard Tart, created "Julius Tart Optical" bringing to life the older archives of an original brand. The eyewear produced combines the outstanding attention to details of Julius Tart's craftsmanship and modern Japanese manufacturing done by the very best of Fukui prefecture.
No items here for now. Coming soon.
WARNING:
COPYING WITHOUT ASKING MAY SERIOUSLY DAMAGE YOUR KARMA
© 2021 ALL RIGHTS RESERVED